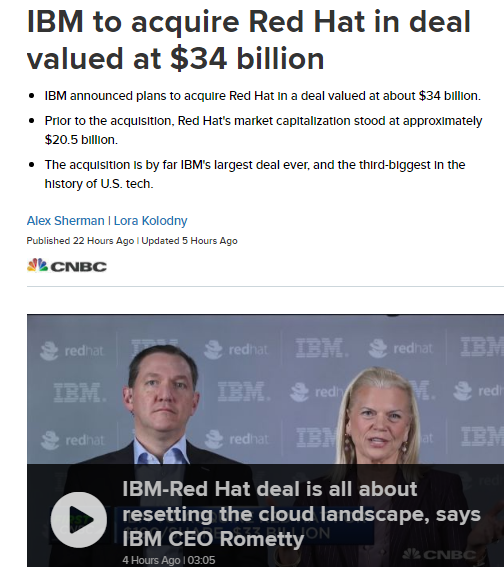 IBM is acquiring Red Hat, a major distributor of open-source software and technology, in a deal valued around $34 billion, the companies announced on Sunday.
According to a joint statement, IBM will pay cash to buy all shares in Red Hat at $190 each. Shares in Red Hat closed at $116.68 on Friday before the deal was announced.
The open source, enterprise software maker will become a unit of IBM's Hybrid Cloud division, with Red Hat CEO Jim Whitehurst joining IBM's senior management team and reporting to CEO Ginni Rometty.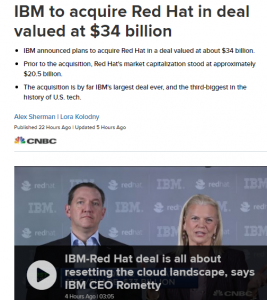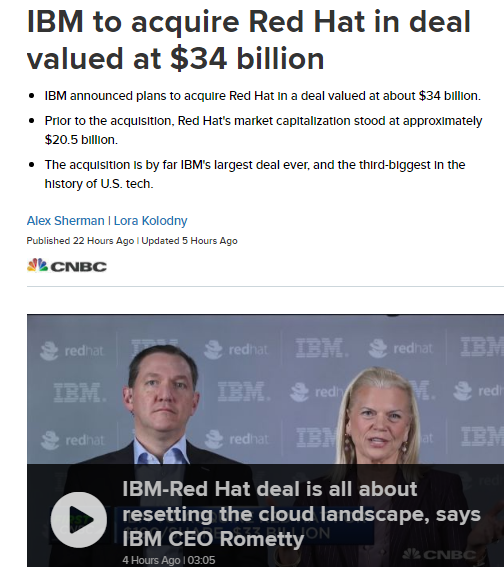 https://www.cnbc.com/2018/10/28/ibm-to-acquire-red-hat-in-deal-valued-at-34-billion.html
https://www.businessinsider.in/IBM-is-reportedly-nearing-a-deal-to-acquire-Red-Hat-the-software-company-valued-at-20-billion/articleshow/66406686.cms